Entrepreneurship is a tough journey, notwithstanding the glamour and hype that surrounds the industry.  And for a storyteller entrepreneur, the journey is doubly challenging. Not only does one have to deal with the usual startup challenges of acquiring customers, striking the right monetization model, etc., one also has to deal with most people having no clue what you are talking about. Storytelling as a profession still meets with raised eye-brows, in spite of the ground-breaking work done by storytellers such as Geeta Ramanujam, Ameen Haque, Fouzia Dastango, Vikram Sridhar and many others.
Nidhi Agarwal is a person who has successfully walked the entrepreneurial road with her first venture. Her storytelling venture – Stories & Beyond, is her second foray as an entrepreneur. The company is leveraging storytelling to not only revive reading habits and an interest in classic literature, but also helps children pick up life-skills in a fun environment. She is also a story-educator with Little Readers' Nook.
Here are some excerpts from our chat with her.
Tell us about your entrepreneurial journey so far.
In 2004, I started Steel Innovations Pvt Ltd in Mandideep, expanding the already existing family business of manufacturing heavy metal equipment. Given my techno-commercial background and a supportive family, I was able to raise our business profile and scope.  In due course, I felt the need to challenge myself beyond my visible horizon. Reading had always been my passion, right from when I was a kid, and I seemed to have a flair for narrating anecdotes gleaned from my daily life and being able to weave them into real thrillers!  This led me to complete my Certification in Storytelling.
Stories & Beyond was born in 2012 in Bhopal, Madhya Pradesh – a place unique in its culture, spirit and endeavor, with a rich history of storytelling that dates back one thousand years. Our mission is to share our passion for classic English literature and story-telling with others, in ways that hark back to the days when we listened with bated breath those amazing bedside stories our grannies or mothers told us, before tucking us away into our world of dreams that brimmed with endless possibilities.
Tell us more about the content that Stories & Beyond uses.

Stories & Beyond aims at making storytelling a standard teaching practice. The curriculum of our institute is uniquely structured so that children imbibe language and communication skills through the beautiful art of storytelling. The stories we draw on are majorly from classic English literature. Stories like Moby Dick, Mary Poppins, Winds in the Willows are evergreens and carry the power to keep the listener forever engrossed in them.
I grew up reading classic literature. I found that good adaptations of the classics led to better emotional intelligence among kids. The authors of these books took time to develop each character, which kids appreciate and understand. That said, the range that English literature offers is truly vast, catering to every age-group and every personality.
What is the vision of Stories & Beyond?
Modern life continues to place demands on youngsters in ways that may be depriving them of life-skills and social contact. Stories & Beyond seeks to correct some of those anomalies. Kids who enroll with us enjoy the advantage of small groups, especially the strong bonds that can only be found in such groups. We strive to create a connect between the narrator and the child, which makes these sessions special for them.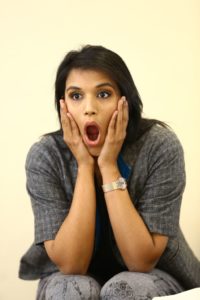 Accelerated reading programmes, phonics and vocabulary-building, character sketches and word games are all part of this curriculum. This we do through a carefully chosen variety of storytelling and reading material for our children. We read age appropriate books, this includes picture books for tiny tots and adaptations of classic English literature to the elder lot. The focus of Stories & Beyond is to expose kids to good literature. Since we are dedicated to fostering a lifelong love for reading in children of varied age groups, the quality of content we use is of critical importance to us.
What are your plans to grow the venture?
As a storyteller, I realized that the most interesting way of entering the world of tiny tots was through stories. Being a fan of classic literature, I wove some beautiful memories of old-time classics with my kids. Along with my partners Rekha Samal and Amita Sarkari, who share my passion for communicating with children, we set up our flagship center. Along the way we also partnered with Little Readers' Nook, supplementing their curriculum with that of our own.
As we successfully mentored children through various programmes we decided to branch out, setting up centers in different parts of the city. Having devised a structured programme with rigorous research and inputs from experts and psychologists, and having observed the tremendous benefits imparted to our children, we are now ready to offer franchises for Stories & Beyond so the idea can grow into a large fruit-bearing tree. With centers in Madhya Pradesh and Jharkhand, we continue to strive for further growth, never deviating from our core philosophy.
What are the challenges you face as an entrepreneur and storyteller? What advice do you have for other like you?
The biggest challenge along this journey has been spotting and taking aboard like-minded, dedicated mentors who share a common mission and zest. While it is our aim to spread our wings, we are committed to our central theme, and would not like to dilute the content.
My advice to entrepreneurs, especially in the world of storytelling, would be to believe in yourself. Pursuing your goal obsessively will be met with resounding success one day. The idea you have nurtured should be embedded deep in your mind. It should never leave your thoughts even for a fraction of a second. Do so and you will definitely meet with success.
—
Nidhi Agarwal is a storyteller with Little Readers' Nook and runs her own storytelling venture – Stories & Beyond in Bhopal.
Don't Miss: We love storytellers as much as we love storytelling. On Tell-a-Tale, we've featured a lot of talented storytellers, in the past.
Are you a Storyteller? If you're a storyteller who is actively pursuing storytelling and would like to be featured in this column, drop us a mail at contact AT tell-a-tale.com or reach out to us via Facebook.
Save
Save