It is never too early to teach kids about environment and the effect that man's actions have on earth. And it is never too late to learn how much grown-ups overlook nature and the most awe-inspiring beauties it offers. Also, because terms like global warming, climate change, water crisis, urbanization, controlled cities, etc. are no longer phenomenon of the future. They are here, very much here. And there is no better way of telling people about it than stories. Read them with your kids and let your curiosity and their's, plant the seeds of action.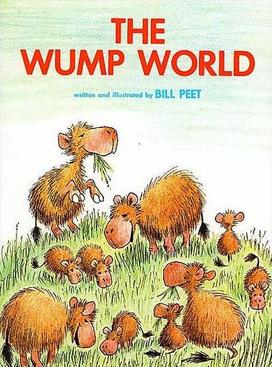 The world is about to come to an end. Not on earth, but on an imaginary planet – the only place where creatures called the Wumps can live. Overrun by blue humanoids called Pollutians who build huge cities and destroy the clean air, water, forests and grasslands, the Wumps are forced to literally go underground, while the Pollutians happily concrete-ize their whole world. When the air and water become too polluted for the Pollutians to continue living, they scout around and leave for a newer world that has more resources. When the Wumps hear the world above go quiet, they emerge, only to find a deserted concrete jungle in place of their green and healthy world.
The Pollutians are a parallel to humans on Earth, happily consuming up natural resources. The story, however, ends on a positive note, talking about nature's ability to recover.
2. The Tree by Dana Lyons
An 800 year old tree sings, and tells stories about what it has seen and experienced over the centuries in its life in the Pacific rain forests. This book is a visual treat and while it doesn't have many words, it speaks a tonne. You will soon find yourself thinking as the tree does and share the worries that it has.
The story of how one girl, who loved trees, changed the landscape of a city forever, The Tree Lady is the story of Katherine Olivia Sessions, a girl who single-handedly started a movement to plant trees in a dry desert town, converting it into a green oasis. The Tree Lady is biographical, inspiring, and beautifully illustrated.
A classic novel, The Secret Garden is the story of Mary Lennox, a sickly, spoilt, orphaned girl who is sent to live with her uncle in England. There she discovers the entry to a secret garden hidden in the grounds of her uncle's estate, and a boy hidden in the big house, who turns out to be her cousin and is supposed to be crippled. Together Mary and her cousin, along with Dickon, her maid's brother, spend every day in the garden. Under their care, the secret garden no longer remains wildly overgrown and blooms beautifully. Mary's cousin's health also improves, as he spends every day in the garden, and finds out that he was not crippled but only weak.
The Secret Garden is a tale of hope, and the miracles that nature can perform.
5. The Glass Tree by M. Mukundan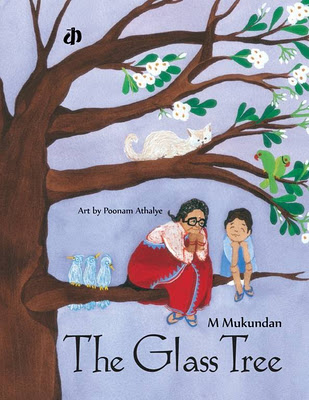 Chief Kuruman Pannikkan likes to worship under a fragrant old champaka tree, which is home to different kinds of birds. Soon comes along Melkorran, a man from the west, who promises Pannikan a beautiful new tree to pray under, one that would never shed its leaves or die. The fragrant champaka tree is cut down and in its place now stands an elaborately carved glass tree, complete with glass flowers, glass butterflies and glass nests. At first, everyone is thrilled with the glittering tree. But soon reality sets in. What good was a tree, if children couldn't climb its branches and birds couldn't nest in them?
The Glass Tree conveys a subtle message – save the trees, because none can take their place.
In a kingdom in Manipur, the Ningthou and Leima (the King and Queen) nurture and look after all living creatures – humans, birds, animals, trees, etc. with love and affection. When the time comes to choose the next Ningthou, the King holds a contest for the three princes. The princes display their strength and skills in the contest. However, in the process, they destroy an old banyan tree, along with the homes of the many creatures that lived in it. The five year old princess is upset to see this and expresses it. Everyone wonders whether a young girl can be made Ningthou.
The story brings up the pertinent question of power versus caring for all creatures, carefully weaving into it issues of gender bias.
Do you know more books that we could add to this list? Comment below to let us know, and we will add them.